KNOW WHEN TO RUN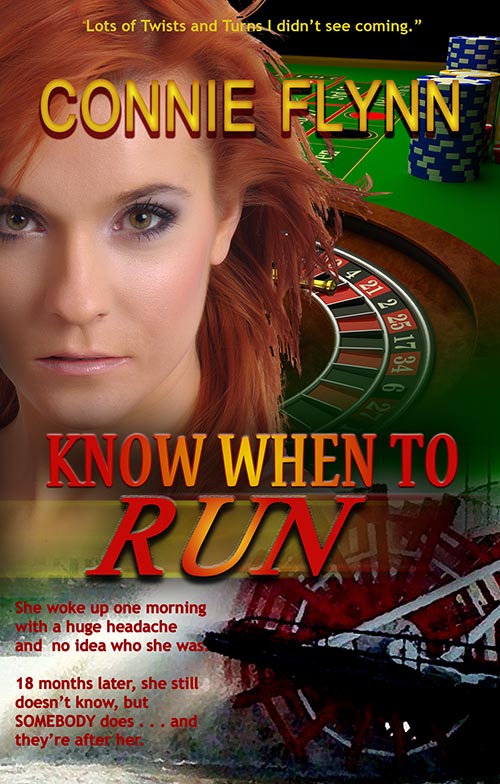 SHE WOKE UP KNOWING
SHE HAD CHEATED DEATH
Imagine waking up one morning and the only thing that's clear is you have a huge scar on your head because someone tried kill you. You don't even remember your own name.

Lucky enough to fall into friendly hands, Ky Taylor is now a blackjack dealer on a Mississippi riverboat casino where's she's healed from her injuries.

But this day is different. A bounty hunter shows up and tells her she murdered her banker father and ran out on her bail. He's there to take her back, willing or unwilling.

But he isn't the only one who wants her. She hides a secret that many want to know. Trouble is, whatever they're talking about is buried in her lost memories.

Soon the bounty hunter becomes her ally . . . and much, much more . . . during a chase that leads from the docks of St. Louis to a jailhouse in Indiana.

Did Ky Taylor kill her father? Lots of people say she did and she's driven to learn the truth. But in order to survive she must trust no one and KNOW WHEN TO RUN. Even if it's from the man who's become her most fierce defender...